The Lighthouse Project – Vukovar, Croatia
My name is Deane Thomas, I am a former corporate executive who now has a mission and vision that extends far beyond creating an education Centre. I first came to Vukovar in 1998 with my family – when I arrived, I saw the after effects of an armed conflict. I was drawn to a particular building that was once a place where everyone walked, talked, danced and laughed. Its' atmosphere was buzzing with celebrations and commemorations – it was the heart of the town and a business hub.
Last Year, when I returned to Vukovar to live with my daughter, I pondered the purpose of my relocation. Shortly thereafter, I embarked upon a personal healing and growth journey which led me to recall my original visions for the town. I wanted to create an opportunity for the citizens, add a positive light by bringing some creativity and western influence to this torn culture.
The Lighthouse Project's mission is to heal and offer a safe place for victims of Post-Traumatic Stress (after the 1991/2 conflict); to teach the community social awareness and skills to assist victims. It also wants to offer solutions to change the victim's way of thinking by partnering up with local charities like 'The Coalition for Work with Psycho-trauma and Peace (CWWPP). Lastly it aims to establish programs for children, promoting wellness and a healthy and spiritual ways of life.
"By using new methods of teaching, we will change these innocent lives; we will capture their hearts and souls before they enter society; Our teaching techniques will include meditation, yoga, healthy eating, alcohol and drug awareness, honesty, truth and self-confidence – to help these children possess a much healthier outlook on life than they presently have."
However, in order to realize this project, it is key that we can secure the use of building I was originally drawn to, so that it once again can serve as a hub and beacon of light and hope to the town of Vukovar, Croatia, and even the rest of the world.
I am in need of other assistance so that we may have a perfect team of management and carers, architects and designers, communicators and teachers as well as supporters who are able to promote this wonderful vision through out their friends and groups. As light workers we shall lift the vibration through our activities and visions, as a collective as one heals we all heal, as one helps others receive help, this is the way we grow and spread the love and light – I ask you to help me reach as many people as possible who may wish to help and support the project, or may wish to contribute financially.
You may donate to the lighthouse project via pay pal here
Lighthouse Project – To renovate a former iconic building into a multi-purpose centre for entertainment, education and healing. The primary focus is a centre of excellence, with far reaching benefits to the community and other parts of the world. As an independent facility we remain focused on our core philosophies, principles and beliefs – without the interference of external factors such as politics or local Government . In today's economic environment we have to rely on our creativity to be unique and successful in our business approach, hence the opportunity I have pleasure presenting to you.
The Story – Introduction by Deane Thomas
I would like to tell you why I feel so passionate about the lighthouse project and how, together, we can transform lives, not only here in Vukovar, but also throughout the world.
I first came to Vukovar in 1998 with my family – I saw with my own eyes the after effects of an armed conflict – I saw an iconic building as an opportunity – a positive change can be made, by adding some creativity and western influence to a torn culture.
The building was once a regional place to be, a beacon serving the whole area – its' atmosphere was buzzing with celebrations and commemorations – it was the heart of the town.
When I returned here to live last year I wondered why!! What is the purpose of me being here!  Then through my own personal healing and growth I began to recall my original visions from 1998.
I decided that something can be done and knew how together, we can make that change. As entrepreneurs, visionaries, pioneers or as individuals – We are strong enough to effect the changes needed – this is because we have lived our lives with open minds and hearts, with visions and dreams, ideals and feelings.
We can transform this Iconic building into a wonderful venue – one which will cater for the needs of the community at a grass roots level, where we will capture the hearts and souls of generations of people, especially the younger ones who are so unnecessarily affected by the travesty that occurred here in 1991 – they have an image that they have no responsibility for or to accept – it is our role to change this here and now.
By using new methods of teaching, we will change these innocent lives; we will capture their hearts and souls before they enter society; these techniques will include meditation, yoga, healthy eating, honesty, truth and self-confidence – these children will possess a much healthier outlook than at present.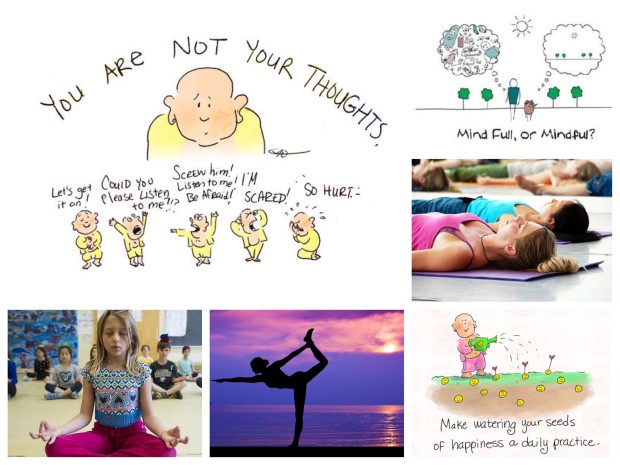 We will help those that suffer daily from the consequences of armed conflict; by offering comprehensive ways of coming to terms and coping with living their lives in the here and now. They will have valuable one on one counselling as well as group activities – we shall also offer services such as alcohol and drug abuse sessions for those that need it.
We will cater to foreign students and teachers who will learn our valuable work directly in the field – they will then return home to share and apply this knowledge in their own communities, The transfer of healing and knowledge is at the core of this program, together we will monitor and collect valuable data and witness the success of our work at home and abroad.
In addition to this vision, as an independent operator we have to ensure the complex is a self-sufficient business unit.  Therefore we will include a private English school and kindergarten, 40 bed hostel, conference facilities, leisure and well-being centre, restaurant and entertainment area.
We will truly be helping others to grow and learn – which in turn empowers them to live a balanced healthy life.
Together we can make a contribution, however large or small.
I ask you to  join me in lighting the first beacon in our lighthouse, and allow it to shine and spread its' light all over the world.
Thank you
Introduction above in other languages
Russian French Spanish Croatian   Russian version of introductory video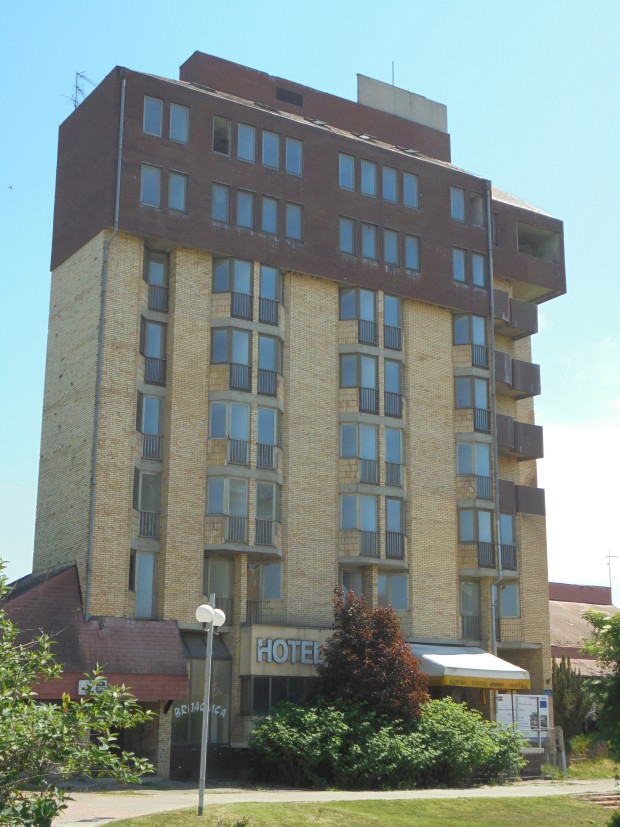 Why do we need funding?
We need to secure the property, our aim is to raise as much of the purchase price through crowd funding – we can access business finance but it is limited for a new start project, therefore we feel crowd funding is the best means in which to assist us to achieve the initial financial requirements for the project. The purchase price of the building is approx 2m Euro (in local currency) – Banks will support us once we have secured the property by granting mortgages  with grace periods up to 10 years, also renovation funds and working capital requirements, there are also EU funds which will made available for the renovation and works required. We shall also offer concessions to corporate investors (such as the gaming area, leisure complex and restaurant) we shall also sell or lease the private accommodation built into the project, this will add to the funding pool available for the project.
The Vision
To give Vukovar and its surrounding community a new heart so that it may grow and live through our offer of healing, wellness and therapy. We shall also educate the younger generations who are not responsible for what has happened.  They are already suffering from the actions of generations who are tolerant towards racism, nationalism and alcoholism.
The Mission
One of the missions to heal and offer a safe place for victims of Post Traumatic Stress  (1991/2 conflict), to teach in the community social awareness and skills to assist victims, as well as offer suitable solutions to change their way of thinking.
To establish programs for children of all ages, promoting wellness, healthy and spiritual ways of life, to include yoga, meditation and honesty, there is lots of research that demonstrates how children of all ages are being absorbed
into a very virtual society, there are far too many adverse activities the younger generations indulge in that pre-occupy their ability to actually experience and feel life.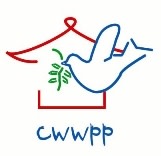 A local based charity, The Coalition for Work With Psycho-trauma and Peace (CWWPP)is working for the empowerment of people during or after armed conflict or with the potential for such conflict to take control of their own lives, particularly at grass roots level. We will offer them facilities and resources to enable an international centre of excellence where we shall teach foreign students how to assist in their communities around the world, especially in war torn areas in every continent. They have agreed in principal to accept our offer.
We shall also be working with an established English language school from the region and/or overseas – the view to open a private school on one of the floors; our research shows there is a need for such a school. The syllabus will be based on Cambridge system and meet the necessary local legal requirements, There is no such offering within 250km of our location, but there are 2 large cities in close vicinity with populations and financial capacity to provide up to 75 students. We shall also open an English language kindergarten for children up to the age of 6
years old, covering English syllabus.  Parents will have a choice on where best to educate their children, something very new and futuristic for the local community.
The Property
The building is currently empty and being allowed to go into a state of disrepair. The former accommodation area is ready for reconstruction (all interior walls have been removed)- the original project of the current owners was being funded partly with European Union funds (some 2.5m Euro allocated)to convert it to a 4* hotel and leisure complex. The town already is home to a 4* hotel, whilst there is a requirement for rooms in the area, we feel the occupation rates will be much higher by offering essential and basic needs for the current necessity, with the ability to adapt and change the building in the future to cater for busy periods and events held locally.
Plan for the current building –
The Building itself has 8 floors and a basement – the current market valuation in its present state is approx 5m Euro – with an estimated value of post renovation of up to 6.3m Euro. The objective is to have the facility fully functional by Summer 2016, to enable us to attract students to the English school for Autumn 2016. We are able to open the building in stages and dependent on financial capacity we can begin works as early as September 2015, with ground floor operational at the end of 2015, with the first 2 floors of accommodation completed and operational in January 2016.
Basement – Sports bar and gaming area (yes probably a casino or sports betting area)we shall probably lease to an established operator who will provide an exclusive area for guests to enjoy,  We have approached interested parties and will continue to negotiate a suitable agreement once the building is secured.  Alternative uses for this area are being considered.
First floor – entrance to basement area – small reception area – right side a selection of boutiques and small offices for lease to local companies. Entrance to main lobby and hotel area leading to back of property where we shall reconstruct the restaurant and bar areas, in a modern but culturally sensitive feel – adopting old and new interior designs where we can – extending out to terraces overlooking the River Danube and the footpaths leading form the property – the kitchens and restaurant will be catering for the businesses of the area and offer 4-5* cuisine – the kitchen will also prepare meals for the student areas, as well as outside catering for events in the area.
Second and third floors – to create low cost reasonable accommodation approx 20 double beds and 40 single beds (in bunk bed hostel style)- these can be taken up during the week days by students in the town and facility, and weekends by visitors to the town. The idea is not to compete with the 4* hotel –  there will also be a student communal area where we shall serve meals as part of their arrangements!
Fourth floor – to be used for the community activities that will offer meditation, yoga and other well being classes for all ages, as well as an area where local artists and writers can come and sit in peace and gain inspiration – this area can be converted into dormitory type sleeping spaces for use when there are major events in the town (and there are many of them)at the time of writing there is also a requirement to sleep 100 children twice per week in the town yet there is no space for them
anywhere – we will aim to fill the gap.
Fifth floor- conference facilities and office spaces for the international charity that has agreed in principle to the project involvement (CWWPP)- they have been present in the town since the end of the conflict and offer free support, and assistance to PTS victims as well as other necessary (alcoholism, abuse, trauma etc), they work extensively in the community and teach others to help others – this facility will enable them to offer walk in services, in house studies and many other
wonderful opportunities to expand their field of work to other countries. International conferences will be hosted in the facility, and will house state of the art technology to allow live streaming around the world.
Sixth Floor – International School and Kindergarten – English Language and Syllabus – I have approached 2 English schools with a view to cooperation, instead of us trying to reinvent the wheel we should offer their program – it is up to us to find the students, there is no such school within 250km of the town, and there is a demand for private English education in the region. We will attract students from Bosnia, Croatia and Serbia as all borders are very close – for older students we can offer accommodation also.
Seventh and attic floors – Private accommodation 3 apartments which will be sold or leased.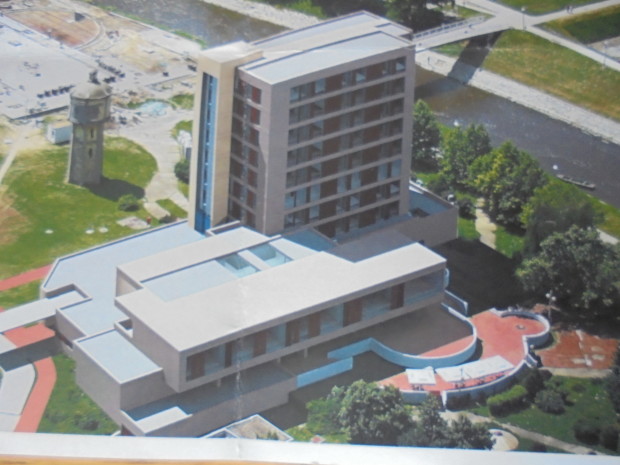 Within the complex there is a plan to build an extra new area which will include a small swimming pool, saunas and gymnasium -this new space will be constructed above the existing kitchen area at the rear of the hotel. the outlook will be the River Danube.  I shall discuss with architects the feasibility of making a roof top terrace and garden, so we can create an amazing outlook across the whole region and incorporate the beauty and nature into our wonderful venue.

Current Position
There have been discussions with bankers, at this time they need to involve head offices  due to the scale of the project – this process is likely to take some 6 weeks for them to complete their assessment and due diligence process.  We are aware of other bankers that have a keen interest in supporting a project of this nature therefore we can negotiate discounts on finance and/or sponsorship deals to promote them in the community (this is much easier once we are a client and have the asset), as this town is really a symbol of the Country and region.
A team of local lawyers has agreed to work for free on the project, they can sense the value and importance this vision brings to the community.  Others in the community have committed to assist once we have secured the premises.
Once we secure the building I will be embarking on a national campaign to promote the project and secure additional sponsorship with socially conscious corporates, and sports ambassadors from all over the Balkans.
On acquisition of the building we shall be eligible to apply for EU funds – the current owner has been awarded 2.2m Euro from the central fund for the reconstruction and development –  there are other funds available for this project and will be meeting with the representatives from regional offices in due course I expect that we shall be eligible for up to 3m Euro in non-returnable grant funding – in addition to this we will also receive funding for creation of jobs in the town – the project will create 50-60 working places.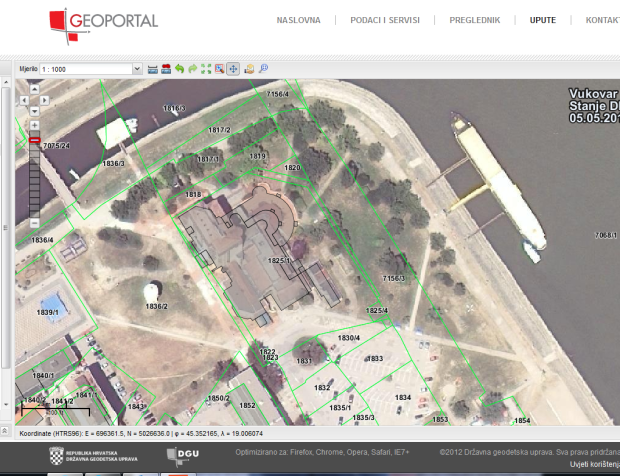 It would be very fitting for the President of Croatia to officially open and/or endorse this project in November 2016, this will be the 25th Anniversary of the fall of Vukovar – whilst this day is one of remembrance, it shall also be used a day to demonstrate to the "City of Heroes"  there is a new beacon shining, that is here to guide and help them in times of need – a true lighthouse.  I will seek guidance on who is the most appropriate statesman to officially open the venue – it may be more appropriate to invite a group of International sports and health ambassadors to celebrate a new beginning.
This project is evolving on a daily basis, I will post updates, I have created a closed group face book page which gives more details and pictures, please contact me for access.
Additional Help Needed – Please share this vision with people you fell will appreciate it and can offer assistance in any way – I am not a magician – I need volunteers to join the existing ones who are helping already – architects – publicists, philanthropists, NGO's, entrepreneurs and anyone who is willing to help.  Please direct emails to lighthouseproject@tdcgroup.ru
I am grateful for your time and input – and look forward to a successful project!
History of Vukovar from – Wikipedia 
Official town website – www.vukovar.hr
International Airport (30km) Osijek (OSI) – http://www.osijek-airport.hr
Thank you to Carrie for her wonderful blessings and faith in my ability to be an Ambassador of Light.
We also have a private Face book Group.  If you would like to join please send a request via the groups home page.  Together we can make it happen and deliver much needed help to a torn community and to similar communities across the world. You may donate to the lighthouse project via pay pal here
Namaste!
Deane Thomas
Founder and Project Co-ordinator